We have several geriatric horses with physical disabilities who require monthly pain relief medications, joint supplements, and shoeing. We are asking for your help because without proper hoof care and pain medication these horses would not even be able to walk. Your financial commitment can save a life by helping us provide for all of their medical needs. You will receive a periodic update via email on your sponsored horse as medical treatments are performed. You choose your sponsorship amount based on your current financial situation. Every penny helps!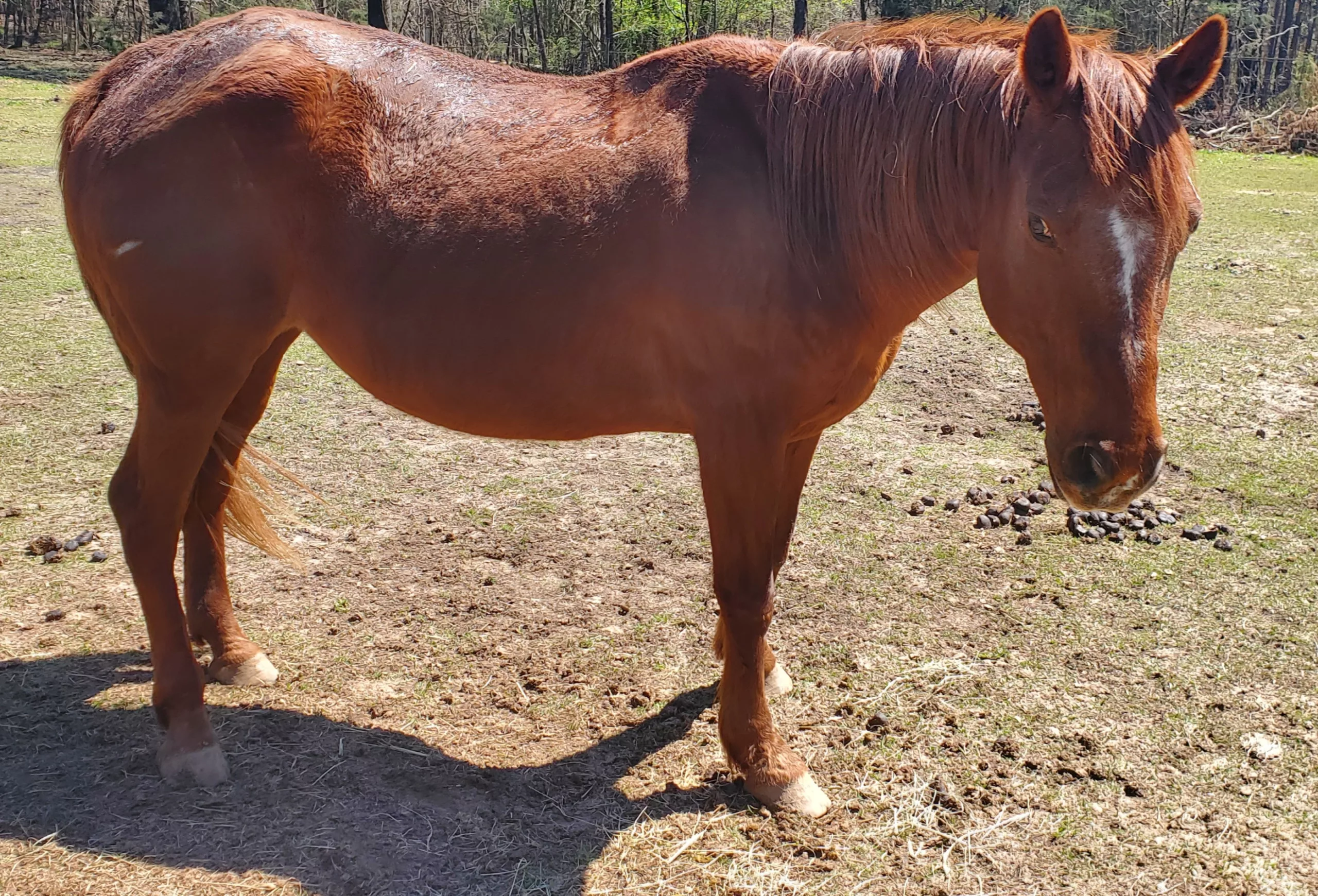 Harley is a Quarter Horse mare who was foaled in 1996. She is currently on pain relief medication due to chronic lameness. Before retiring, Harley was a Champion Jumper. Unfortunately all of those years of jumping took a toll on her body. She is fully retired from riding, however, she is everyone's favorite horse to read to. She moves her head back and forth as if she is reading along with you. Harley has a heart of gold and will live out the remainder of her days here at the Rescue.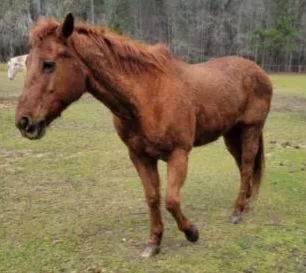 Downtown Abby is a Quarter Horse mare who was foaled in 1997. She is currently on a joint supplement due to joint pain mainly because of her age. She has been retired from trail riding and is only being used for occasional light riding as well as for our 'Equine-assisted Mentorship Program' program. She has a big personality and loves treats!! She will live out the remainder of her days here at the Rescue.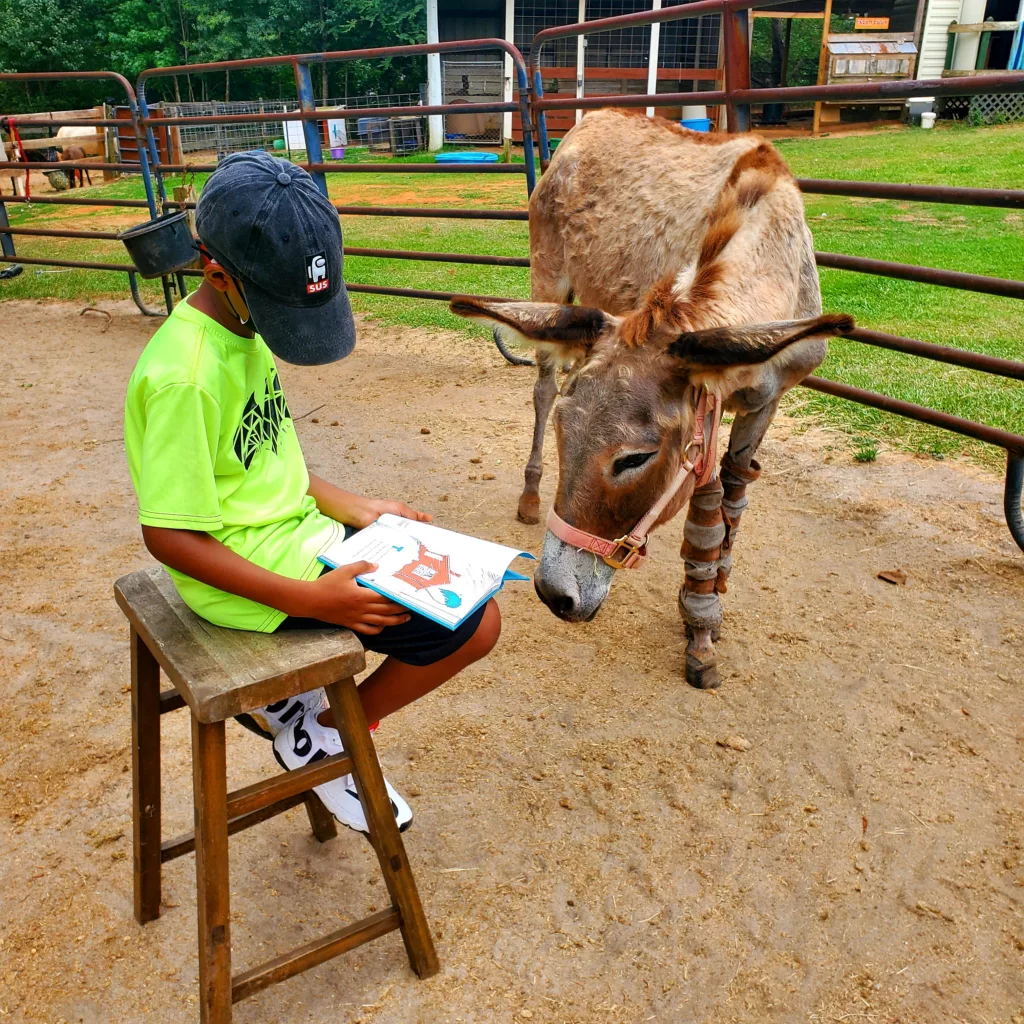 The children come out to the farm to find the peace, calmness, comfort and trust that has been stripped from them due to abuse or neglect; the children that are seeking the love, kindness and acceptance that they have been neglected from; the children who are hoping to build friendships because they are bullied due to neurodiversity; the children who are experiencing sadness because they lost a loved one; the children that need HOPE. 
Help your business or organization gain exposure by sponsoring one of our community events. Your sponsorship will provide the opportunity to add your logo to our website, brochures, social media posts, banners and more.


'But ask the animals, and they will teach you'
Job 12:7