Where Hearts and Hooves Collide
Many of our equines and other farm animals are rescued from situations of neglect and abuse, and given a second chance to live out the rest of their lives helping children who need to experience the equivalent amount of love and healing. Through our Equine-assisted Mentorship Program and the grounding process of everyday farm life, we strive to introduce others to the therapeutic nature of connecting to the earth, animals, and hopefully in the process – oneself.
Any child is welcome to experience the healing nature of our farm – foster children, cancer patients, human trafficking survivors, those who have suffered from abuse, those with special needs, those who have lost a loved one, those who have a parent who is incarcerated and anyone who may be battling inner turmoil. We believe that no broken spirit is too far beyond repair.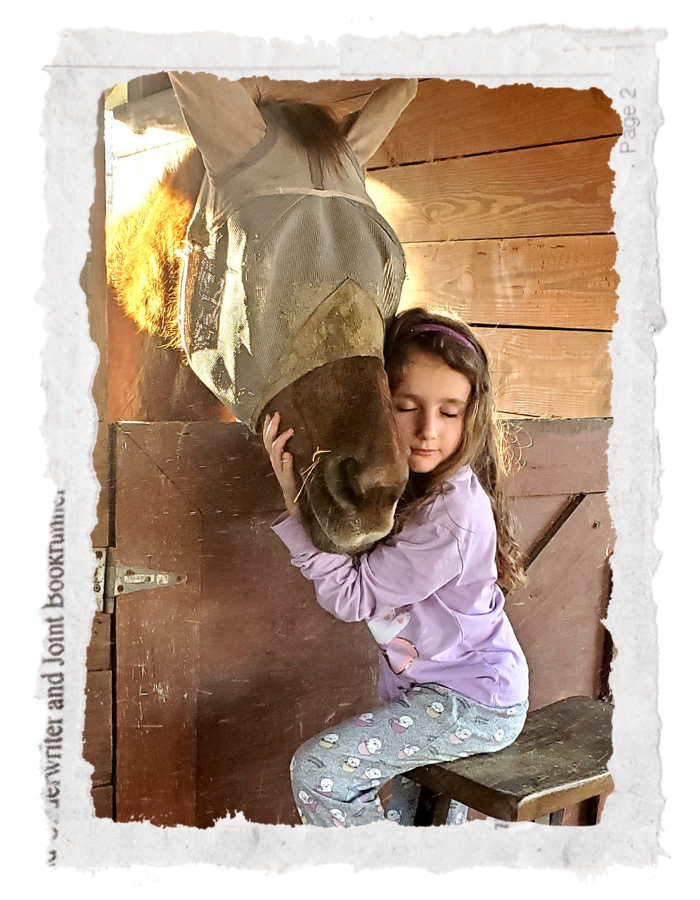 "The farm has helped me realize what I am to the world. It has also helped me get rid of all the stress and anxiety I have a tendency to hold in."
"Coming to horse therapy is more joyful and peaceful than any other therapy I have had in the past. I feel happy when I get to talk to my horse. It helps me to stay calm."
"Being out at the farm has calmed Emma's spirit and she isn't as anxious as she was before. She used to be terrified of animals but she has established a love for them all. She has an indescribable peace being out at the farm! It's something she loves and thoroughly enjoys!"
How You Can Offer Hope for Healing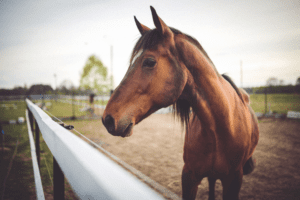 100% of your money allows us to offer our rescues and residents happy, healthy lives so they can continue to bring hope for healing to children in need.
Your time and talents help the Rescue, our Equine-assisted Mentorship Program, and our Community Events run smoothly and efficiently.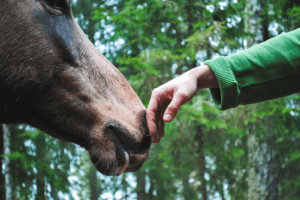 Join others by providing even a small donation so you can be a part of providing medical treatment, and helping extend the lives of the rescue horses.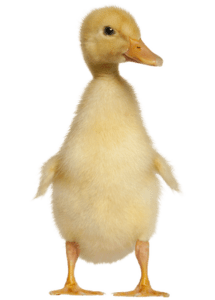 Give a Lifesaving Gift Today!
Help us rescue and rehabilitate more animals. Even a small donation makes a huge difference!
At the moment, we do not have any wheelchair accommodations. However, in the future, we do plan to develop these features.
We do not have any occupational therapists on staff, however, we are looking to partner with the OT program at Augusta University and develop an intern program.
We service mild disabilities. All children/adults must be potty trained and able to move unassisted.
We would love to answer your questions. Contact us below so we can help.